Whitecliffe achieves the Rainbow Tick
Whitecliffe has long been a champion of diversity and inclusion – and now they've got the Rainbow Tick to support this focus.
Last week the tertiary provider received Rainbow Tick accreditation, a certification mark awarded to workplaces that understand and welcome sexual and gender diversity. Not only does it show that Whitecliffe is "progressive, inclusive and dynamic", but it also confirms that it's a safe and supportive place for LGBTTQIA+ students and staff. Whitecliffe Director of People and Culture Fiona Melrose and Career Development Manager Gareth Brown have been instrumental in the process – and they couldn't be prouder.
"We are so happy to have achieved this accreditation. We strive to champion diversity and inclusion for the entire Whitecliffe community and this latest recognition means that we are a safe and inclusive space where our rainbow communities can be their whole selves without ever second-guessing their emotional, physical, psychological, or institutional safety," says Fiona. "The Rainbow Tick means we don't just say this, but we have the bones to prove it."
Whitecliffe's celebration of its rainbow communities is vast and varied, from its regular rainbow newsletter 'Connections' and the wearing of rainbow/ally pins, to participation in the Pride Parade and an annual week-long celebration during World Pride. A dedicated Whitecliffe Rainbow Group is made up of LGBTTQIA+ individuals and allies (including members of the senior leadership team), and people policies and contracts have all been rewritten to ensure they're gender-neutral and inclusive.
"You are doing some amazing mahi in this space and it's awesome to see how your organisation has embraced rainbow inclusion," says Rainbow Tick Accreditation Manager Wikitoria Gillard.
The Rainbow Tick accreditation report described Whitecliffe campus culture as "diverse and inclusive" paying a warm salute to the organisation's efforts in policy development, community building, and rainbow education – efforts which clearly "demonstrate Whitecliffe's commitment to promoting rainbow visibility and supporting the rainbow community".
That's nothing Fiona didn't already know, but she's delighted they've now got the Rainbow Tick that makes it official.
"It's important to us as an employer that our rainbow communities are given visibility, a voice and are attracted to us – even from the outside a member of the rainbow community doesn't have to ask if they will be safe and included here. They will know. This is also important to us because within Whitecliffe we want all of our students, staff, and visitors, irrespective of sexual and gender identity, nationality, or religious beliefs to feel seen, safe, and celebrated, and that they are safe to be who they are.
"Whitecliffe is an inclusive and welcoming community – a community where belonging is not just a turn of phrase, it's actually one of our core values. Our policies support this, our people support this, and we celebrate it."
Talk to our team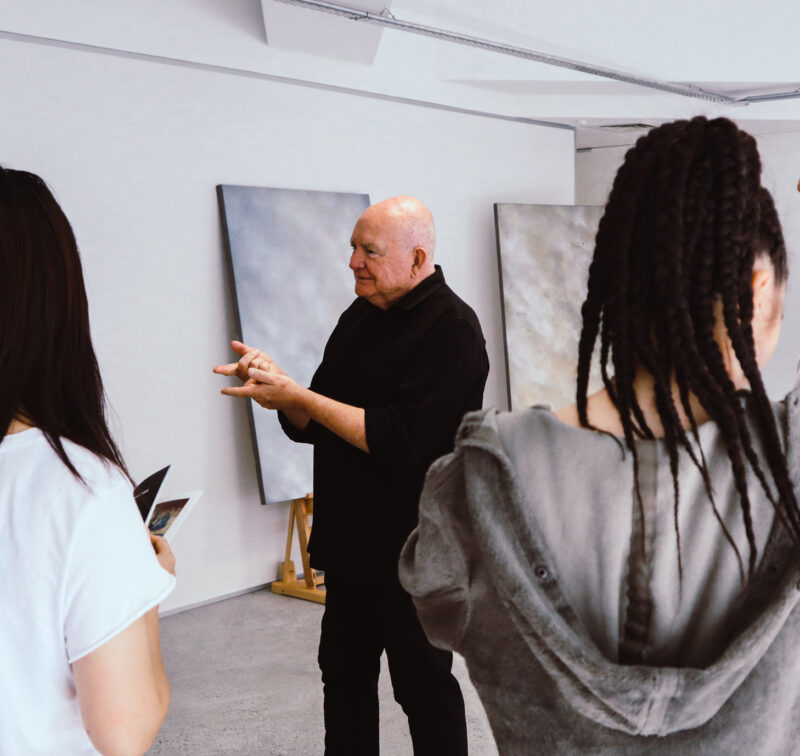 If you would like to ask us a question or request more information, please detail your enquiry using the form below. If you would like you can contact us directly on 0800 800 300, email us or use the contact us form.