Master of Fine Arts
The Master of Fine Arts (MFA) is a full time, two-year, low-residency programme enabling enrolled artists to live and work anywhere within New Zealand.
Designed around four, week-long seminars per year, the programme is delivered by faculty and guests that are nationally and internationally respected artists, critics, writers and curators. According to their interests and proposed direction of study, students are assigned two supervisors, one studio and one contextual. These assignments are monitored semester to semester in order to best support the direction and emphasis of each student's practice as it develops throughout the programme.
Duration
2 years, low residency in Auckland
Qualification
Master of Fine Arts (Level 9) 240 credits
Costs
2021 Domestic $9,225 + $300 Student Services Levy 2021 International $27,000 + $300 Student Services Levy Fees free applies All 2021 fees are subject to change and regulatory approval
View full fees
Master of Fine Arts Course Outline
Whitecliffe Master of Fine Arts students are enrolled in New Zealand's premier low-residency postgraduate visual arts programme. They experience intelligent debate, rigorous critique, and high quality encounters with exceptional artists from New Zealand and overseas, graduating with the skills to become leaders in their chosen field.
Programme Overview
The MFA is built around a comprehensive programme of supervised studio research and contextual studies requiring self-directed learning and continuing professional development. The principal aims are for students to extend their established creative capacity, develop critical skills and foster a mature understanding of the relationships between their work and contemporary culture. The intensive format of the seminars is structured around themed discussions, guest artist presentations, exhibition visits and studio critique.
The MFA programme consists of four inter-related elements:
Intensive 5-6 day Seminars
Held four times annually, enable students to engage in critical dialogue with peers, supervisors and significant local and international artists, take ownership of the production, installation and contextualisation of their work, and to have informal contact with guest artists through artist talks and discussion groups.
Supervised Self-directed Study
Students work on their research in their own space, in contact with supervisors via studio visits, email and ongoing contributions to blogs and discussion groups.
Relevant Contextual Research
80% of the programme is studio research and 20% is contextual research. Students produce evidence of their contextual research through:
An oral presentation in their final semester outlining research direction and emphasis
A blog site showcasing analysis of influential modes of practice and critical debate
A printed catalogue containing critical essays and photographic evidence of key projects
Final Exhibition
The final MFA exhibition, attended by art dealers, critics, curators and other arts professionals, is the most significant event in the programme - the point at which an international artist or critic helps the internal panel assess each student's research on its sophistication, critical awareness and professionalism. It is the springboard for our graduates to move from the educational sphere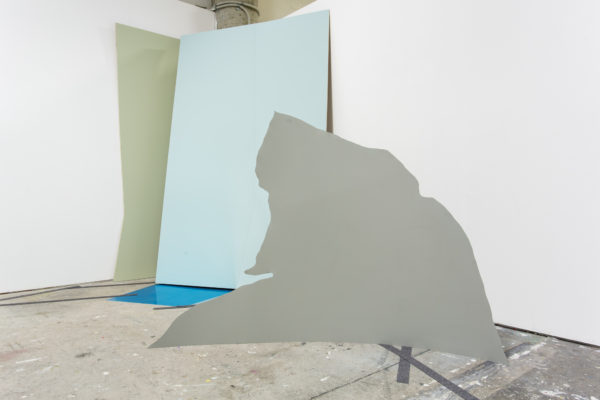 Eligibility
An appropriate undergraduate degree or equivalent educational or professional experience.
Key Information for Students
Faculty
Eric Thompson
Head of School - Design Innovation
Eric has been a practicing designer for over 30 years. He holds a Master of Design from Massey University and has worked in tertiary education for 14 years in various roles.
Continue reading
Noel Ivanoff
Senior Lecturer
Noel completed his undergraduate studies at the School of Art, Otago Polytechnic before completing a certificate in advanced studies at St Martins School of Art in London.
Continue reading
Yolunda Hickman
Programme Leader - Postgraduate Programmes
Yolunda Hickman completed her MFA at Elam in 2013 and is a current Doctoral candidate there with a focus on the visual semiotics and limitations of communication systems.
Continue reading
Where could this programme take you?
A Master of Fine Arts at Whitecliffe is a great step towards a professional career as an artist. Many of our graduates have gone on to achieve exactly that, here and abroad. But a fine arts training also prepares graduates for a wide range of careers, giving them essential skills for a modern jobs market: the abilities to think creatively and flexibly; to work independently or collaboratively; to respond constructively to criticism, and to participate in intelligent debate. Our emphasis on business skills – such as budgeting, marketing, career management and public relations – also prepares graduates for some of the more pragmatic aspects of life after study. The most important things we do for our students are preparing them for lifelong creative work, and helping them develop the attributes that will make them leaders within their communities. And as the creative industries continue to grow, we find that more and more of our graduates are carving out unique career paths.
Jobs related to this programme
Graphic Designer
Typeface Designer
Art Director
Freelance Designer
Interactive Designer
Printing
Branding
Packaging Design
Publication Design
Design Education
Find out more about career opportunities
Talk to our team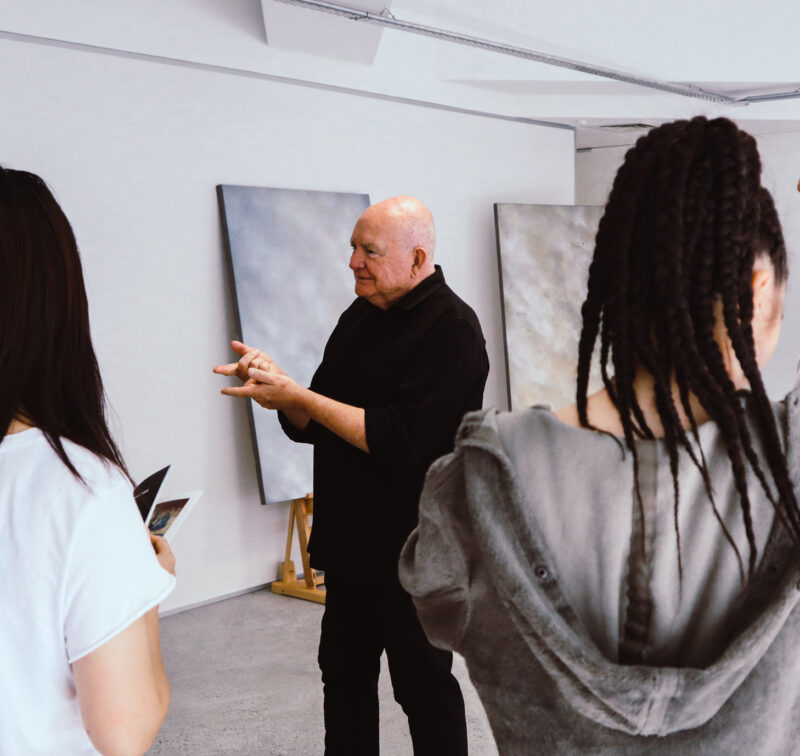 If you would like to ask us a question or request more information, please detail your enquiry using the form below. If you would like you can contact us directly on 0800 800 300, email us or use the contact us form.