Capturing Gisborne in the Lockdown
When New Zealand went into Level 4 Lockdown, Whitecliffe student Mahalia Rush travelled back home to Gisborne to be with her family. It ended up being the perfect opportunity for the Photo Media student to quickly capture the eerily empty streets of Gisborne, as she adjusted to life in lockdown and learning to engage with her studies online with support from her tutors and fellow students.
Originally from Whataupoko, Mahalia, who is in her third year of a Bachelor of Fine Arts at Whitecliffe, spent most of her high school years at Campion College before transferring to Gisborne Girls' High School.
"I thrived in art," explains Mahalia, "I always thought I would do something creative after school. I did a lot of painting and then I got the opportunity when I went to Girls' High to do photography so I tried that and really enjoyed it."
In high school, she was able to experiment with portrait shots, before finding a fascination in the natural world and how things fall apart.
It was down to word of mouth as to how she discovered the creative possibilities at Whitecliffe. With campuses in Auckland, Manukau, Wellington and Christchurch, many of Mahalia's friends were planning on starting their studies there.
"The move up to Auckland was a lot, but having family up there made it easier." The 20-year-old describes how much she misses the East Coast beaches and how "the smallness is quite nice sometimes. It takes about 10 minutes to get anywhere, but here it's about an hour."
But after getting stuck into her first year of the BFA programme, Mahalia was able to try a range of creative practices. The first year involves a combination of both general arts and design with specialist Photo Media courses.
The programme covers practical and theoretical skills and knowledge where students develop core skills in design, drawing, materials and processes, together with critical and contextual studies.
"What I love about the course is that it's a smaller group of people, so we're quite close. It also means that everyone gets an opportunity with the lecturers and tutors."
Graduates of the Photo Media major will be well positioned to embark on dynamic and creative careers. Alumni of the major have established their own commercial and fine art practices, assisted professional photographers, and worked in galleries and photo labs.
Mahalia is definitely thinking of bringing her trade back to Gisborne one day, but in the meantime, she's enjoying the city life and is thinking about doing her Honours within the Photo Media department.
Talk to our team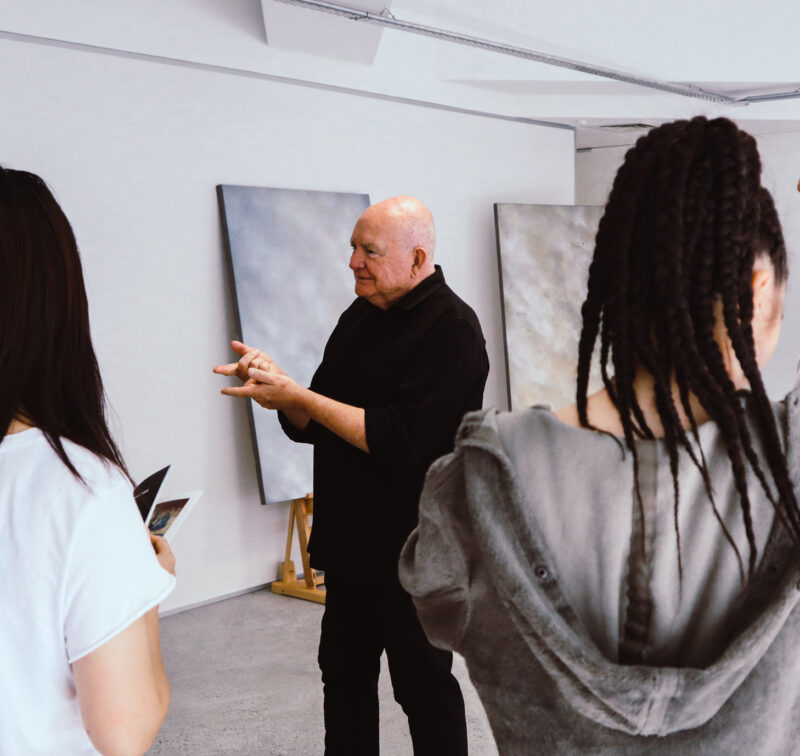 If you would like to ask us a question or request more information, please detail your enquiry using the form below. If you would like you can contact us directly on 0800 800 300, email us or use the contact us form.